Funko announced that it would be adding The X-Files to its Pop! Television line of its adorable big-headed, bug-eyed vinyl figures back in late 2014, a few months before the still-in-negotiations 2016 X-Files television revival was announced to the public.  The figures were released in April of 2015, between the new limited series' March announcement and when it began filming on June 8th.
The line features four characters:  A Fight the Future-era Fox Mulder (#183) and Dana Scully (#184), a deceptively cute Cigarette-Smoking Man (#185), and a grey Alien (#186) that pushes the head-to-body ratio even for a Pop! figure.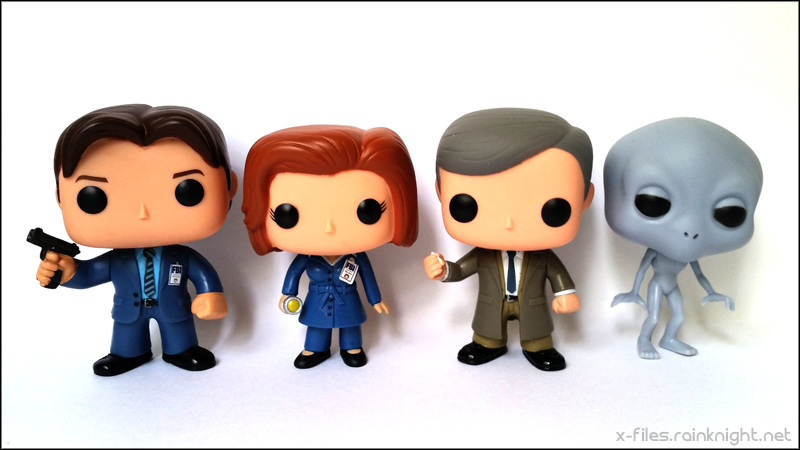 Mulder and Scully are dressed and posed much like Funko's bobblehead versions of them, though the big heads and small bodies are a lot less creepy in Pop!-styled simplified cartoon form compared to the more realistic depiction of the Wacky Wobblers.  Again they've given Mulder a gun, even though we all know he's just going to drop it.  Scully is armed only with a flashlight and her scientific mind, while CSM grasps his trademark cigarette.  The Alien is just trying its best to stand up without falling over onto its enormous head, which is the only point of articulation for any of these figures.
Again like the Wacky Wobblers, the Pop! figures use the Fight the Future-style logo (which is also currently in use by IDW for the Season 10 comics and the recent X-Files board game).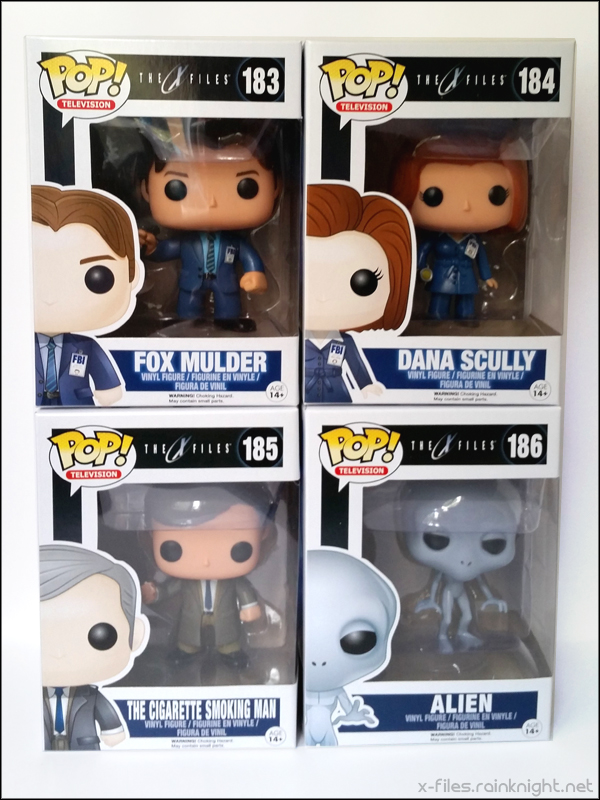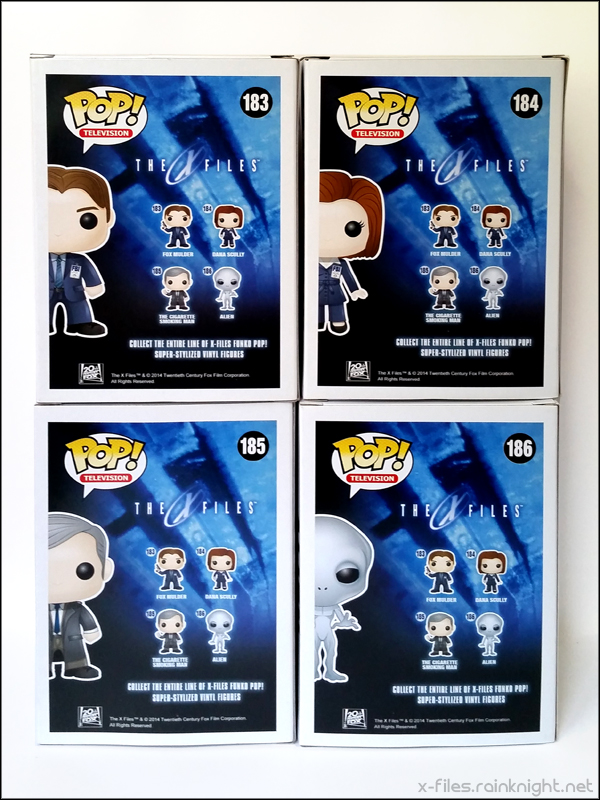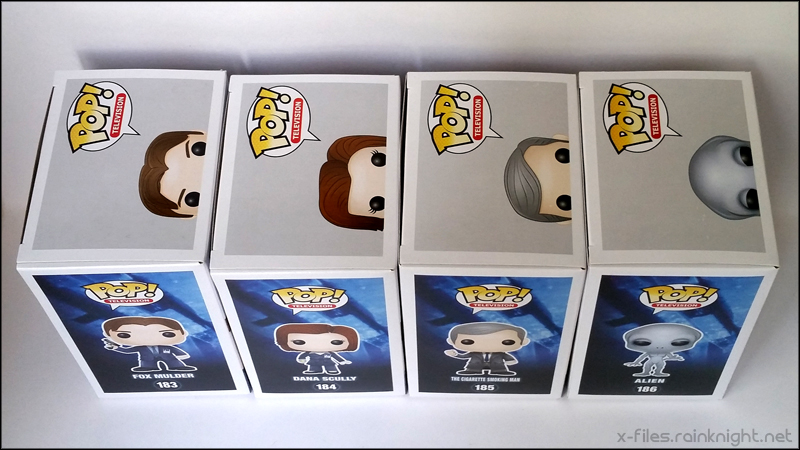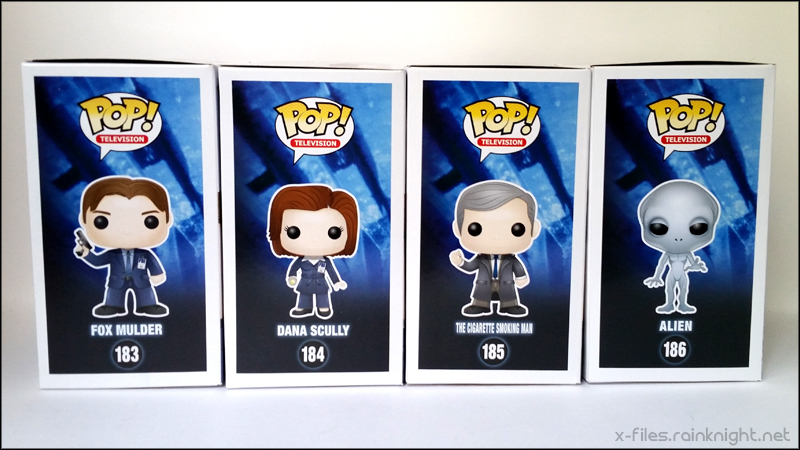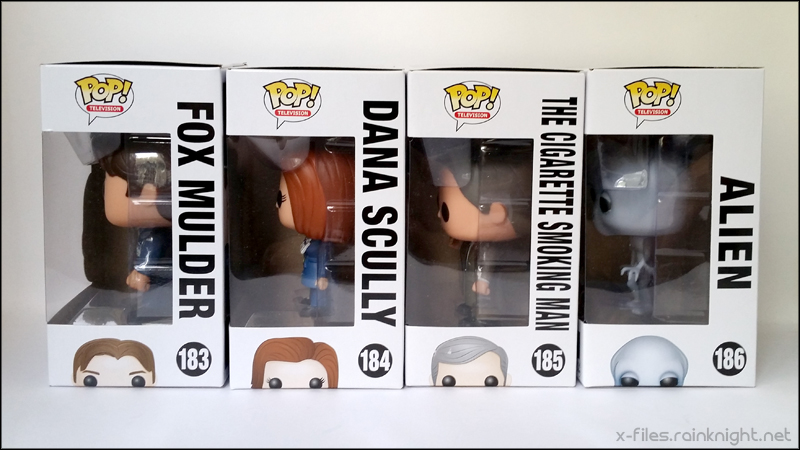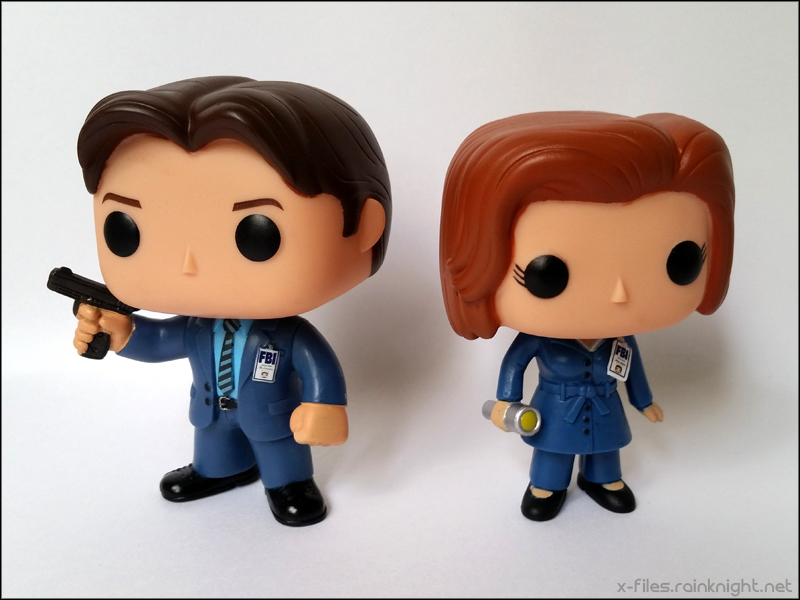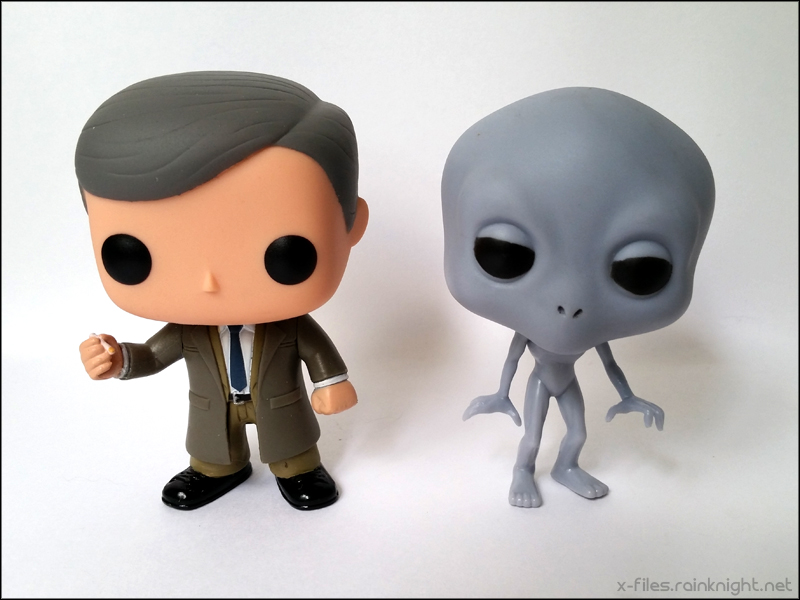 While the selection of characters is fine, I have to admit that I wish we could have seen a few others, such as Skinner or Krycek (I'd have personally taken either of them over the alien) or even Doggett and Reyes.  I have to wonder if there's any possibility of a second series of Pop! figures as we approach the new episodes in 2016 since there's still such a large cast of memorable characters to pull from, not to mention plenty of opportunities for alternate versions of Mulder and Scully.