The X-Files somehow seemed to just miss the resurgence in popularity of the bobblehead doll in the late 90s and early 2000s.  This has finally been rectified in 2015 thanks to Funko and their Wacky Wobbler line.  Just as with Funko's X-Files entry into their Pop! line of vinyl figures, the Wacky Wobblers were announced in the latter half of 2014 and were released in March of 2015 (about a month ahead of the Pop! figures), just as the confirmation of a 2016 X-Files limited series revival was announced to the public.
As of this posting, it's been exactly 17 years since the first X-Files movie hit theaters, and though the timing of these new figures seems to line up more with the series revival than the original theatrical release, this depiction of Mulder and Scully definitely has a Fight the Future vibe to it.  While the movie or its subtitle aren't mentioned explicitly, everything from the design of the characters to the promotional artwork on the box to the style of the logo make for bobbleheads that would have felt right at home beside the McFarlane action figures back in 1998.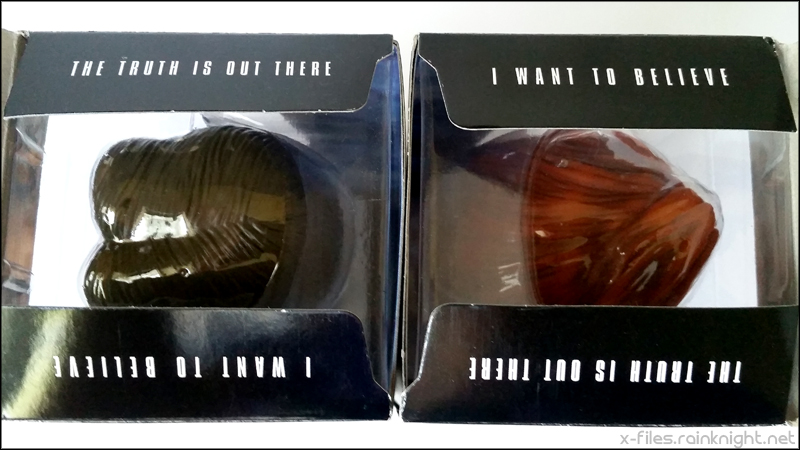 Nice little surprise when you lift up the top flap.
As bobbleheads tend to go, their realistic, well-sculpted heads clash horribly with their tiny, cartoonish bodies, making them somehow both cute and creepy.  Despite that, though, the likenesses are pretty spot-on and instantly recognizable.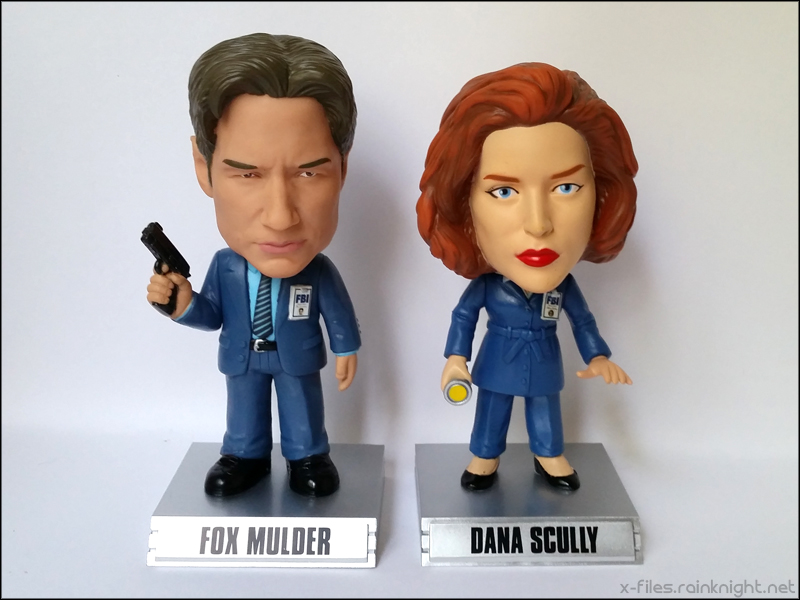 And just in case you've been living under a rock for the past 20 years or so (or don't want to get your Fox Mulder bobblehead mixed up with your Hank Moody bobblehead), their names are spelled out on their pretty silver bases for good measure.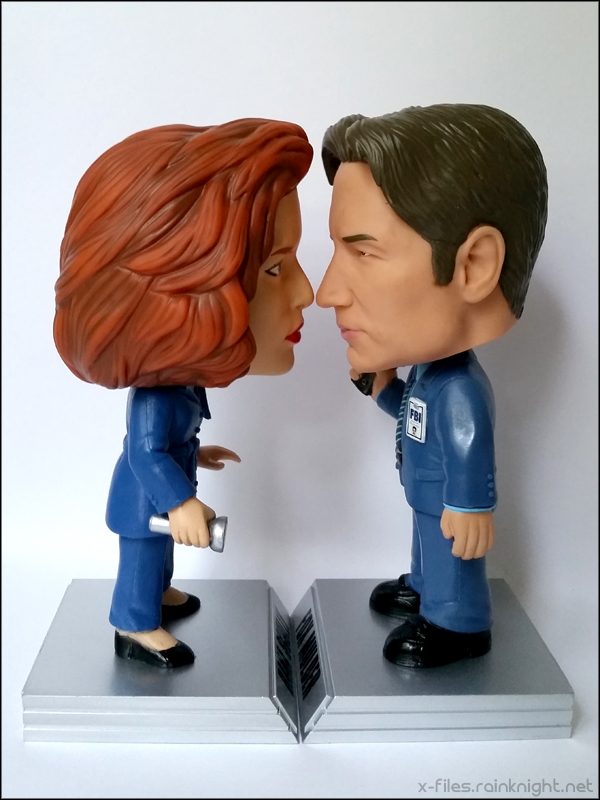 "Boop."
Liked this post? Follow this blog to get more.